Wherever you see this logo, you can count on the products which are honestly made and can be used for riding on your motorcycle. The new 2018 collection is enriched by helmets line. Who else would help us make better production than our buddies from Premier company. All helmets are handmade in Tunisia using 3 composite materials (Carbon, Aramid Fiber and Fiberglass) with focus on real KUSTOM style. Products carrying the "READY FOR KUSTOM RIDE" logo are well prepared for protectors. Jackets are prepared for elbows, shoulders, and spine protectors, and pants are prepared for knee and hip protectors.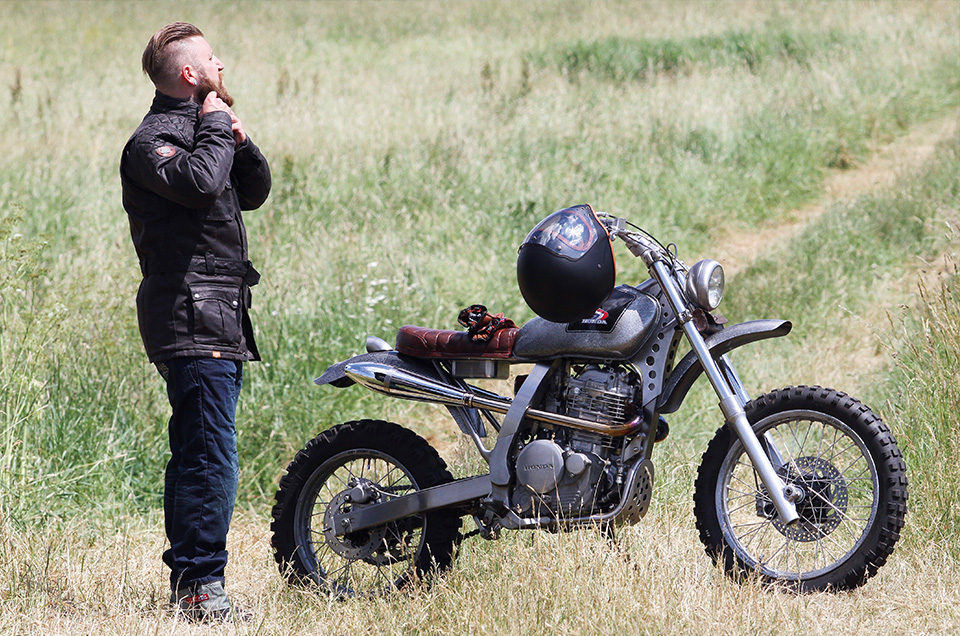 In some of the products you will also find a lining made of original Kevlar® by Dupont™. Even though, we create fashion for your leisure time, it does not hurt to give a pinch of protection for you in some of the clothing too. Rider´s safety is very important to us. By using the right technology and quality materials, we strive to give you good protection while riding your chopper, bobber, scrambler, or cafe racer.
But remember, Rusty Pistons is an alternative fashion, so do not look for waterproof nano membranes, air bag systems, or other high-tech stuff. We do not need them for our fun. We prefer comfort and convenience while riding, clean and smart product simplicity. Just a cool outfit that will make you happy even if you're not riding. But when you fall, it will not let you down!